Doors On Demand is an Authorized Dealer of the Sunshine Door.
The Sunshine Door is made of polycarbonate construction and is extremely light weight, durable, provides fire resistance and comes in a variety of colours. This is a superior product choice in the residential, commercial, agricultural and specialty applications.
These transparent polycarbonate panels are durable while still allowing light into your business.
Residential & Commercial Operators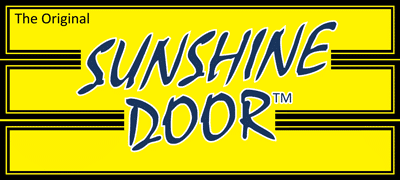 Thermal Insulation
multi-wall construction
insulating air space within the internal channels
excellent energy-efficiency and significant reductions in heating costs
R-Values up to 3.7 or U-Values down to .27
highest level of thermal insulation available polycarbonate sheet material
High Impact Resistance
140 times stronger than glass
Polycarbonate sheet offers extremely high impact resistance
minimal risk of damage or breakage resulting from fallen ice, snow, hail or dislodged roofing tiles
Polycarbonate sheet can also withstand constant thermal extremes, wind, and building settling/movement without cracking or splitting
Light Transmission
Polycarbonate sheet is available in transparent grades which allow up to 82% light transmissions depending on thickness Fire Performance
Polycarbonate sheet is CC-1 flame rated and
Polycarbonate sheet passes E-84 steinner tunnel
a significant performance advantage compared to other plastic materials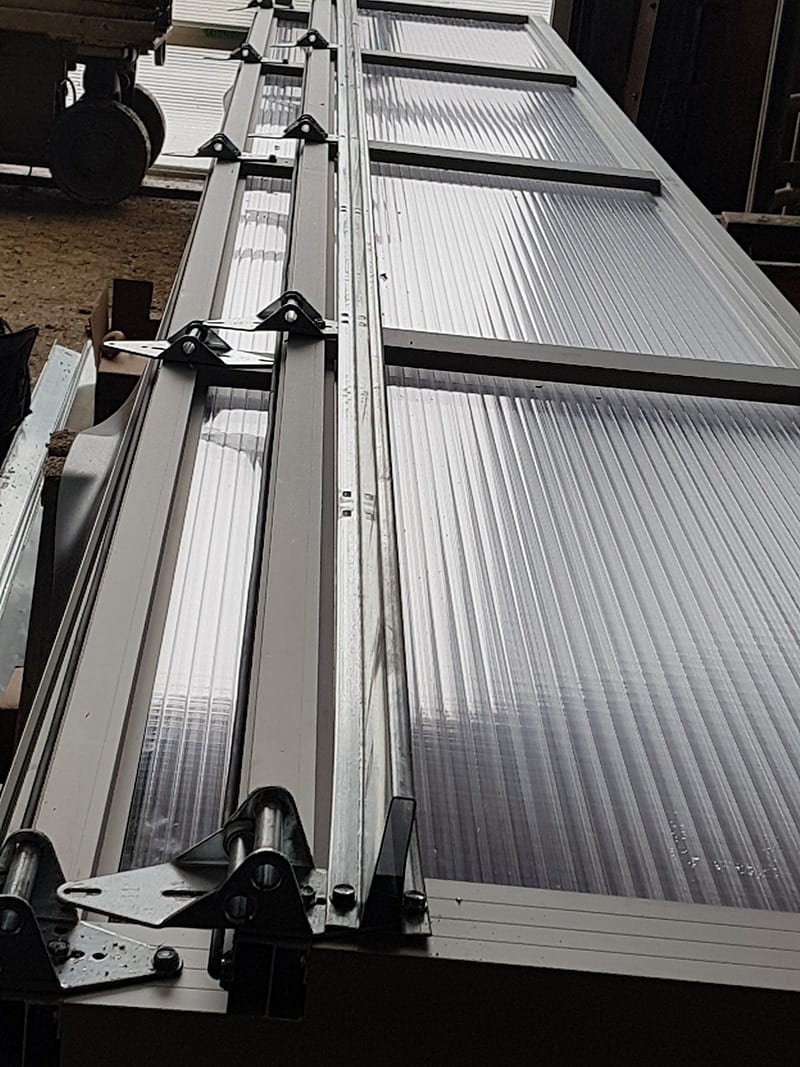 Download Information on Sunshine Doors