Locally owned, hardworking and committed.
Doors on Demand is a family owned and operated business, located right in the heart of Ponoka. We began Doors on Demand in 2010 and since then our company has grown by word of mouth. We have had the pleasure to do business with customers all over Alberta and into Saskatchewan, for both residential and commercial overhead doors.
As a growing business we are excited to be part of and support the Ponoka community. Being locally owned and operated , we pride ourselves in the level of service, professionalism and superior products we offer. We would love to earn your business, so if there is an overhead door need that you have, please don't hestitate to contact us!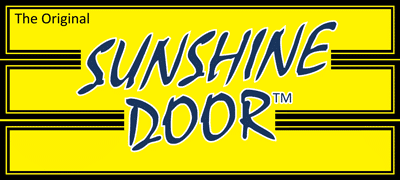 Doors On Demand
Commercial & Residential Overhead Door Sales, Service & Installation.
Here's what our clients are saying…
Graham W.
"I had an ancient and very heavy manual door replaced with an automatic one by Gerald from Doors On Demand in 2013. Their quote was very competitive and the final bill matched the quote exactly. Four years later, the door still runs and looks great. We are very pleased with our automatic door. You never know how much you need one until you try to wrestle a manual door open while holding a baby in -40 weather."
Derek W.
"9 sunshine doors in this Dairy barn, love my direct drive openers!"
Brian L.
"Haven't had a door installed but have had my door fixed trice by Doors On Demand. Excellent service and great staff. When my current door needs to be replaced, I know who I will be calling."
Murray C.
"These people are amazing, one of the coldest days of the year along with a blizzard last Dec 23/2016. I highly recommend this company to all that need a great crew!"
Matthew P.
"Great people at Doors On Demand. From the first time I met Gerald at a trade show I could tell he would provide the same service and knowledge that I try to provide in my own company. And he did! Gerald went even further than I expected to make sure I was happy and satisfied with my finished product. And he took the time to educate. And that is important to me. Great Company!"
Darrell A.
"They technically didn't install my own door (I met them afterwards), but they installed all of my customers doors. I haven't had any problems, and only one door that needed "tweaking" a year later, which was serviced promptly. Great business, great service, awesome staff. I always recommend them."