Doors On Demand knows the agricultural industry.
Part of understanding the environment your door operates in is also understanding what the environment will do to your doors and operators.
We are familiar with the day to day operation of a farm and how important overhead doors are. Having firsthand experience in the dairy industry, from milking, to providing products, and services to these farms, we understand the Agricultural industry. The severe climate conditions created in barns are often the cause for doors to fail. Doors On Demand carries specific products that are designed to endure in the harshest environments, and high use applications. We are the only overhead door company that has standardized products, and methodologies for service and installation that are the best practice for these environments. This allows your overhead doors to work when you need them to and eliminates down time, costly repairs and even more costly early replacement.
Beyond offering the right products, we offer superior service. We ensure that when you have an emergency, so do we. Same day, 24 hour service is key to your operation. If you can't milk, or your calves are freezing we know the implications of this to your business and make it our priority to ensure that our technicians are readily available.
The Doors On Demand name is synonymous with these specialized products, and services and this is the value added services your can expect to receive from us. Our goal is to build a long lasting relationship with all members of the Agricultural Industry.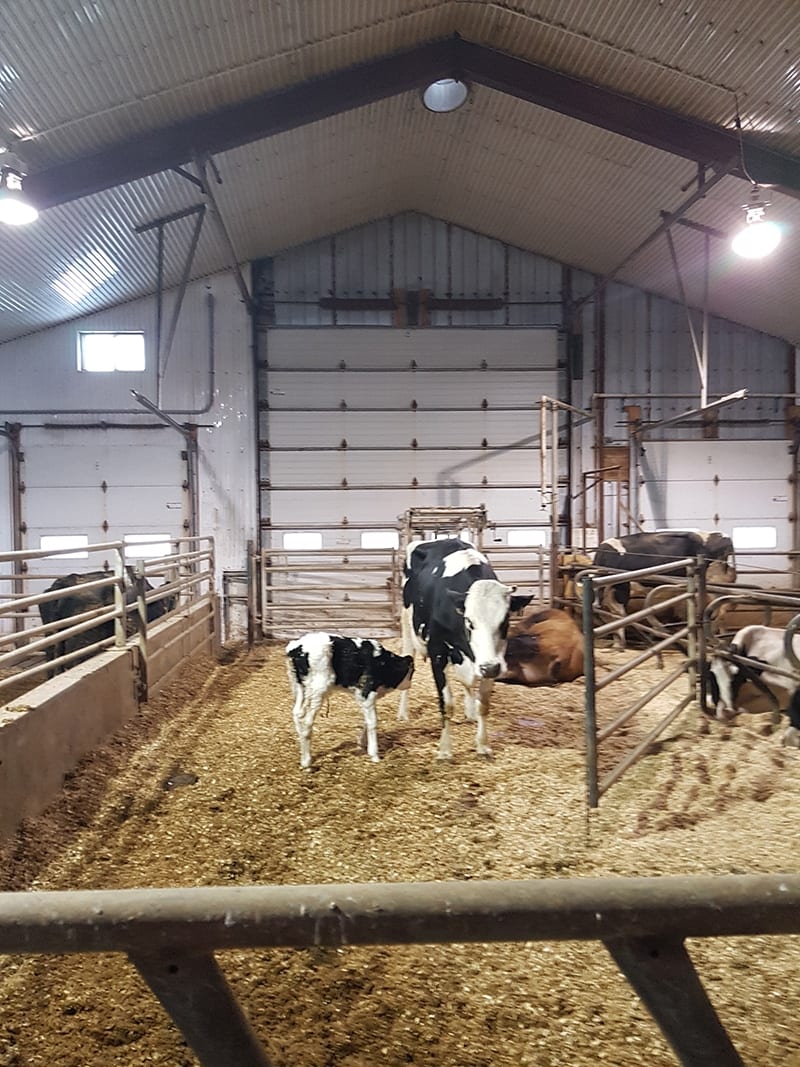 Overhead Doors for the Agricultural Industry Feature:
Polystyrene foam insulation that maximizes performance in extreme climate conditions, discourages water logging
Superior strength and durability
Corrosion resistant
Specialized joint design to prevent infiltration of elements
Heavy duty, durable hardware
Optional galvanized springs, perfect for high moisture environments
Stainless steel hinges, roller and cables to combat rust and corrosion
Various R-Values are available
Polycarbonate sections, or full doors
Annual Maintenance Program
Overhead doors need to be serviced on an annual basis. Part of our service program is to do just that. Doors on Demand will ensure that your overhead doors, whether installed by us or not, run smoothly throughout the year.
As a residential customer you will find being setup on our annual maintenance program super convenient and the best way to ensure the continued health and good working order of your overhead doors. It is as simple as making a phone call, or sending us an email.
If you are a commercial customer, annual maintenance is extremely important to lower potential cost of repair and simple maintenance. We can gladly set you up on this program so the hassle of maintaining your overhead door is gone.
As an agricultural, or specialty customer day to day operations depend on your overhead doors are working at their peak performance. Your livelihood depends on it, and we get that. Let Doors On Demand partner with you to ensure that something as simple as a down door doesn't hinder this.
The GDI provides an advanced operator system for a broad range of vertical and horizontal door applications for heavy duty Commercial and Industrial applications. Doors On Demand offers specialty operators that are water tight and extremely versatile in their programming.
Features:
All types of doors with models programmable to operate at [8 to over 60]
Individual, programmable open and close speeds, with controlled acceleration and deceleration for smooth, soft start and soft stop motion profiles
Closed loop control motion profile technology
Obstruction sensing with programmable threshold level
Interlock capability with security system
Ehain/sprocket coupling or direct coupling to driven shaft
Every model is rated for high usage and high reliability at 240 cycles/hr, over 5000 cycles per day, continuous daily operation
All GDI operators can be powered by 115, 208, 230, 460, 575 VAC at 60Hz
All GDI operators have battery backup capability
Simple automated setting of limits without mechanical switches which inherently require adjustments
Ultra quiet operation
Single multi-voltage transformer reduces the need for voltage based models
6 preset field adjustable inputs for loop sensors, infrared sensors, radio control, other sensors etc.
Electronic feedback of door position – ensures long term, accurate door positioning thereby reducing maintenance calls
Two programmable outputs to control enunciator buzzer, light
Adjustable time to close from 0 to 240 seconds
Includes electro-mechanical holding brake, which can be disengaged for manual operation of the door
The operator is field adjustable for left or right hand operation thereby minimizing the number of models that need to be carried
Aluminum motor body that provides superior corrosion resistance
Adjustable open and close speeds with soft start and soft stop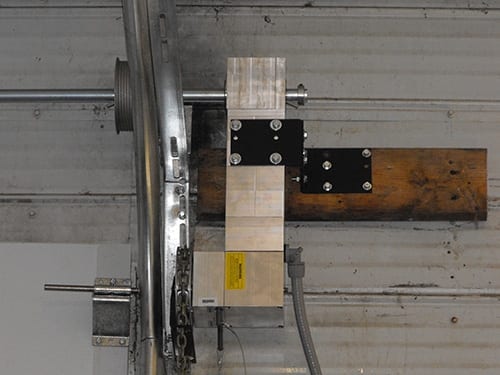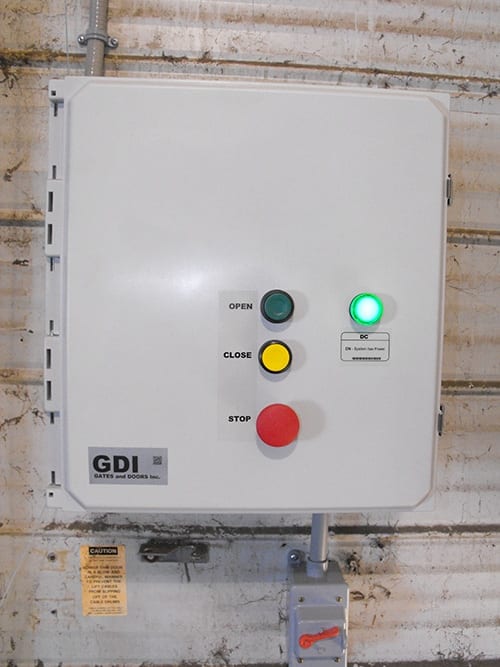 Doors On Demand is also pleased to offer the Sunshine Door
The Sunshine Door is made of polycarbonate construction and is extremely light weight, durable, provides fire resistance and comes in a variety of colours. This is a superior product choice in the residential, commercial, agricultural and specialty applications
Operators for your Commercial & Agricultural Doors