Doors on Demand offers a variety of residential doors from high quality manufacturers.
Canadian Door Solutions is a manufacturer of quality CDS doors and supplier of world-class doors and operators and your source for products from around the world that would otherwise not be available to the Canadian market.

For nearly 60 years now, Silvelox has been building commercial, industrial and residential doors to satisfy a variety of architectural and aesthetical situations. Garage doors, entrance and security doors, designed and built with expertise, advanced technology and continuous innovation –doors that are perfect in every detail. If you're tight on space, Silvelox can help!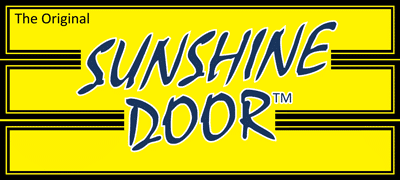 The Sunshine Door is made of polycarbonate construction and is extremely light weight, durable, provides fire resistance and comes in a variety of colours. This is a superior product choice in the residential, commercial, agricultural and specialty applications.
These transparent polycarbonate panels are durable while still allowing light into your business.
Annual Maintenance Program
Overhead doors need to be serviced on a yearly basis. Our service program aims to do just that! Doors on Demand will ensure that your overhead doors, whether installed by us or another professional, run smoothly throughout the year.
As a residential customer, you will find that being set up on our annual maintenance program is convenient and the best way to ensure the continued health and proper working order of your overhead doors. It is as simple as making a phone call or sending us an email.
If you are a commercial customer, annual maintenance is essential to lower the cost of general maintenance and the potential cost of repair. We can gladly set you up on this comprehensive program so the hassle of maintaining your overhead door is avoided.
As an agricultural or specialty customer, day-to-day operations depend on your overhead doors working to peak performance. Your livelihood depends on it, and we get that! Let Doors on Demand partner with you to ensure that something as simple as a "down door" doesn't hinder your operation.